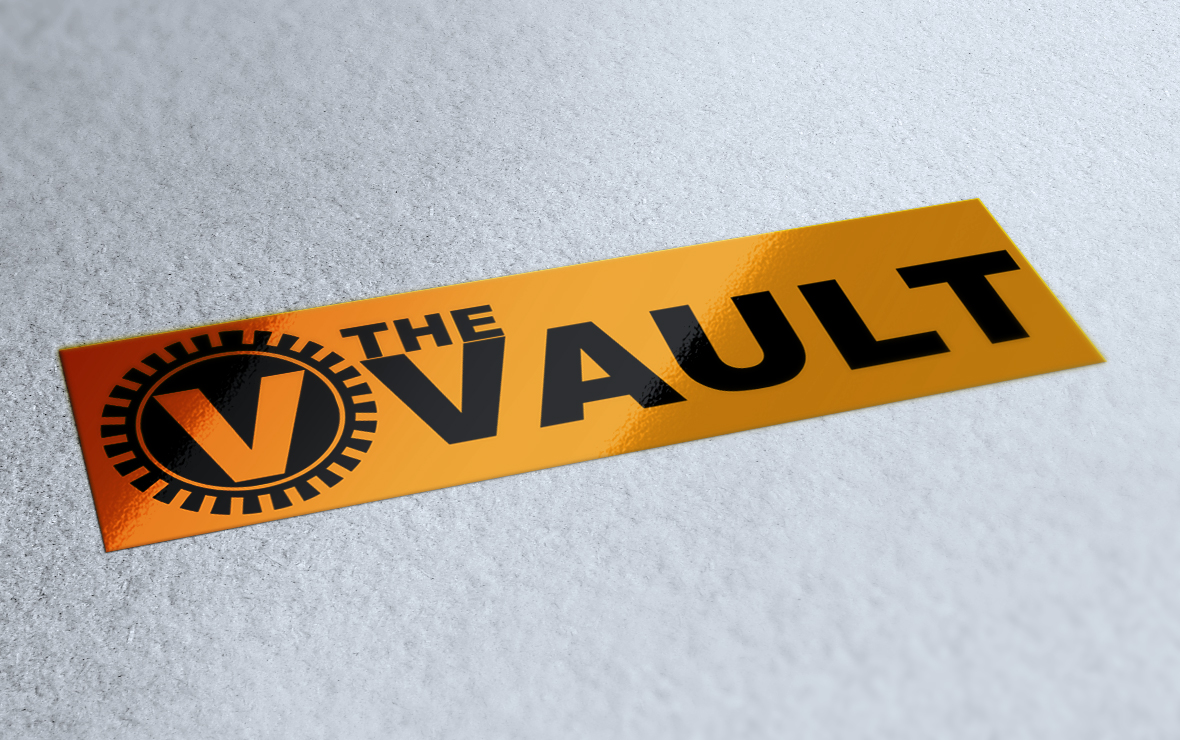 Fashion Logo Design for menswear. Logo Design for Company called the vault, a new menswear company looking for a strong, bold logo design which can also be used on branding and products. The logo brand needed to be masculine and attractive.
This Fashion Logo uses Strong black text and a bright background in order to engage customer visually. Our team of fantastic Uk based logo design where able to come up with 10 fab concepts and this design being the chosen.
The V symbol will now be the symbolic image of the brand, one look at the V in the Logo should tell the customer exactly what the brand is. Following the fashion label pattern, logos are usually the company name in clear readable text complimented by a symbol of some sort.