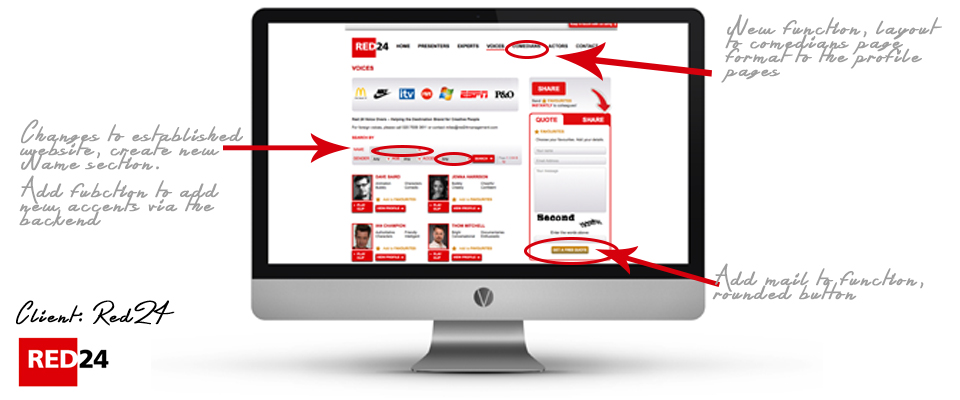 Talent Website
Required updates to current design and also update to functionality. Features and function added to the Talent website design by our
UK based Design
and Programmers.
Our uk website design team added new name field which allows scout to search talents by name.
Accent function via the dashboard which allowed staff to add new accents easily without having to change several scripts.
New Booking of a talent widget area and adjustments.
Change to display of profiles listed on the website.
Start Project