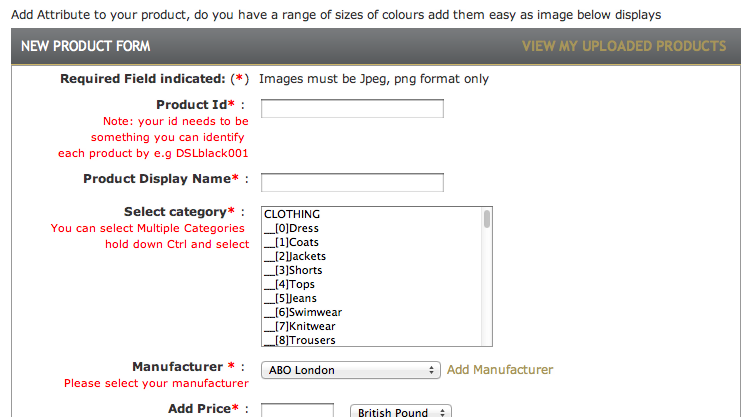 The client required a system which allows designers to upload their collection to the Live online Boutique, this saves the company having to update content from designers and gives the designers a system more control over the products they advertise.
A custom system was built for client which worked with their current cms web site and has the following features:
Designers register via the client current site to apply to retail their products
Login Details generated allowing approved users the ability to login and upload products via custom system.
All uploaded product have to be approved by Boutique admin which can be done at a click of button made possible via a custom built apporval component.